It is challenging for biologic macromolecules, such as peptides and therapeutic proteins, to be orally administered in capsule or tablet form due to their rapid enzymatic degradation (proteolysis) and poor permeability from the gastrointestinal (GI) tract and negligible absorption into the bloodstream. 
As such, therapeutic proteins are generally administered via intravenous, intra-muscular or subcutaneous injections. EnteraBio's proprietary oral delivery platform simultaneously inhibits proteolysis in the GI tract and enhances the bioavailability of peptides and therapeutic proteins. The result is a simple daily tablet form.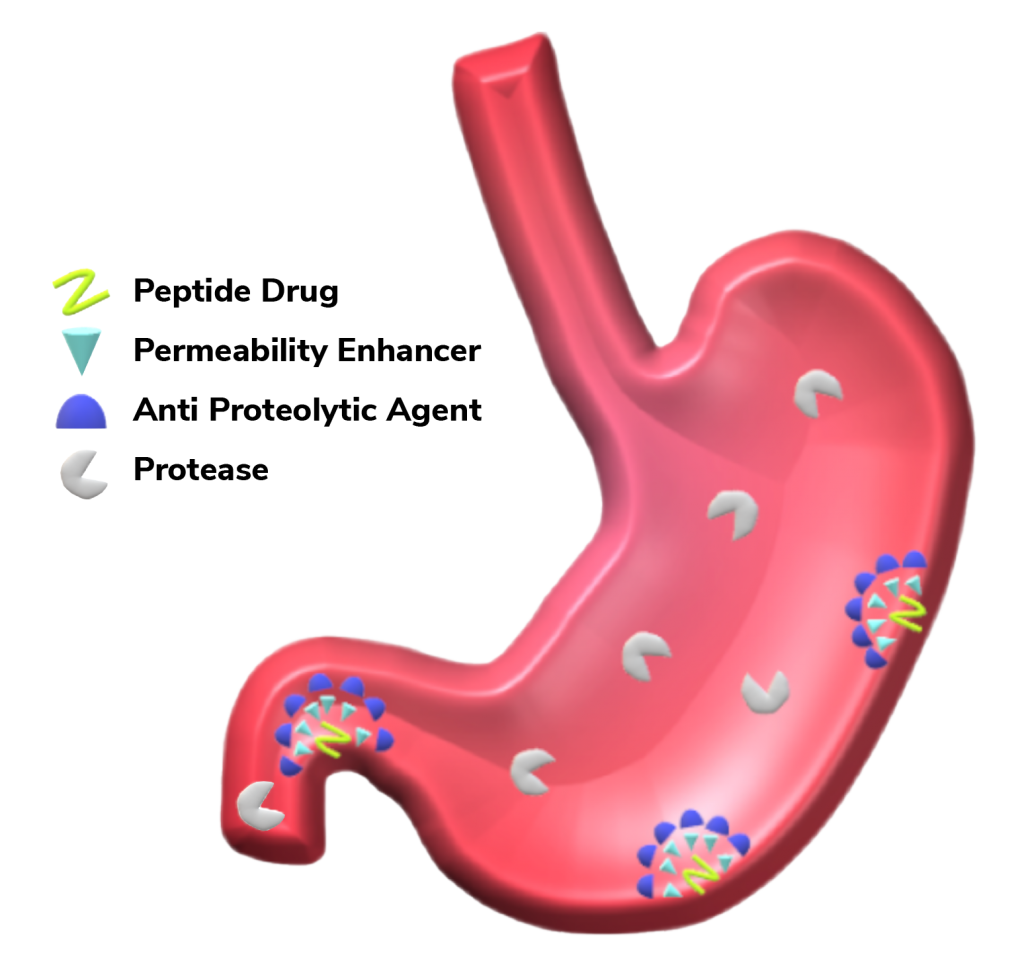 Entera Proprietary Oral Delivery Platform
Entera's Proprietary Technology – Synergistically Protects & Transports Large Molecules
Prevents the degradation of the therapeutic protein in the GI tract; maintains the integrity of the protein (stability)

Enhances peptide absorption by increasing transcellular transport (bioavailability)
We apply our platform for use in areas with significant unmet medical need, where adoption of injectable therapies is limited due to cost, convenience and compliance challenges for patients. 
Our platform has been tested pre-clinically and/or clinically on several molecules of broad characteristics and size. The Company's most advanced product candidates, EB613 for the treatment of osteoporosis and EB612 for the treatment of hypoparathyroidism, are in clinical development.